Exclusive Price:
Rs. 25000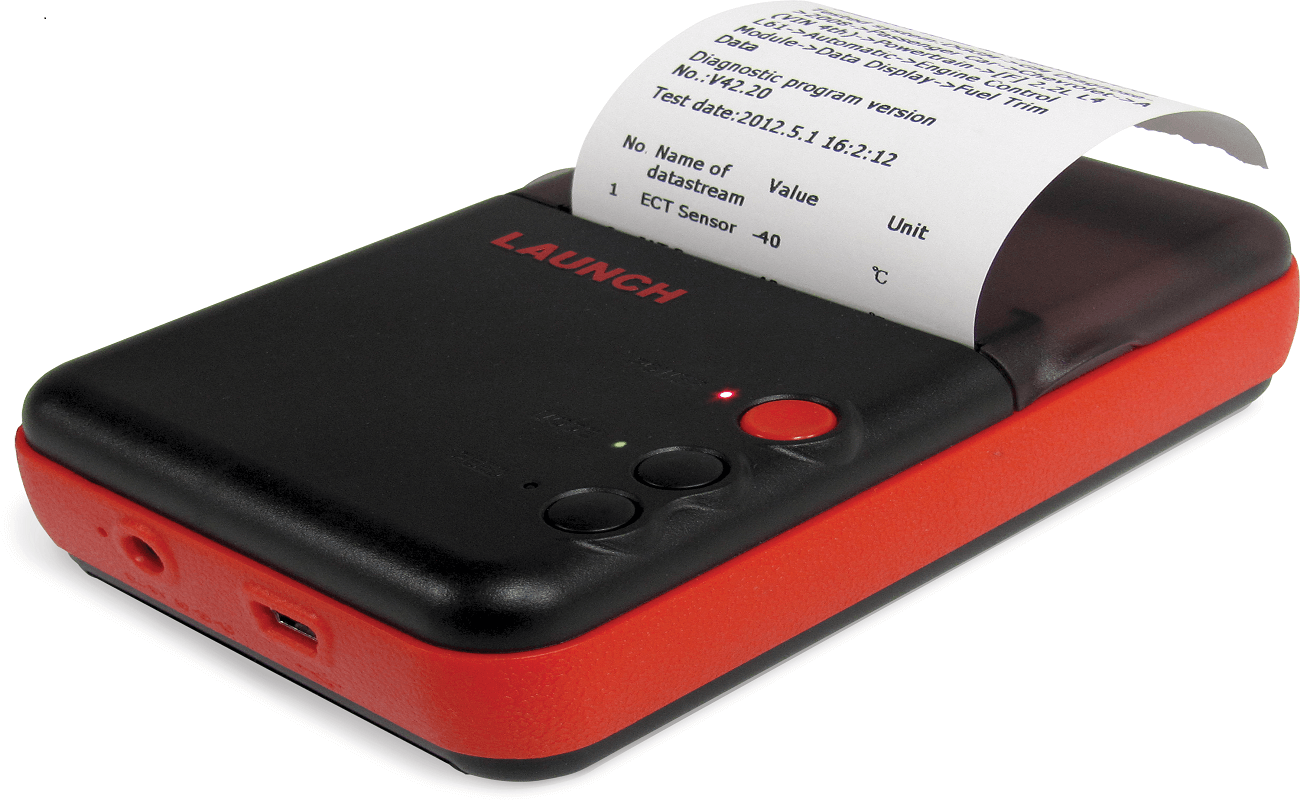 D
escription
Introducing a sleek and ergonomic printer to go with your Launch Diagnostic Pad or Tablet- and the best part - its wireless to the scan tool! Print codes and their definitions, along with live data, coding information and relearn procedures - any screen that has a Print button can now be printed! The Wi-Fi Mini Printer fits right in your pocket and makes printing fast and easy!
F
eature
Print Wirelessly From Your Launch Pad II or Tablet With Ease!
Print Codes, Code Denitions, Module Information,Live Data, Coding Information, & Diagnostic Procedures!
Highly Portable, Sleek , Ergonomic, & Lightweight, Design - Fits Right
In Your Pocket! Includes Thermal Paper, Charger & Form Fitting Storage Box
Rechargeable Lithium Ion Battery - Lasts Days On A Single Charge
Automatic Battery Charge Indicator
Autoload & Feed Printer Design
Ultra-Fast Printing Capabilities
Exclusive Price:
Rs. 25000
Get Quote
Success/Error Message Goes Here