Exclusive Price:
Rs. 250000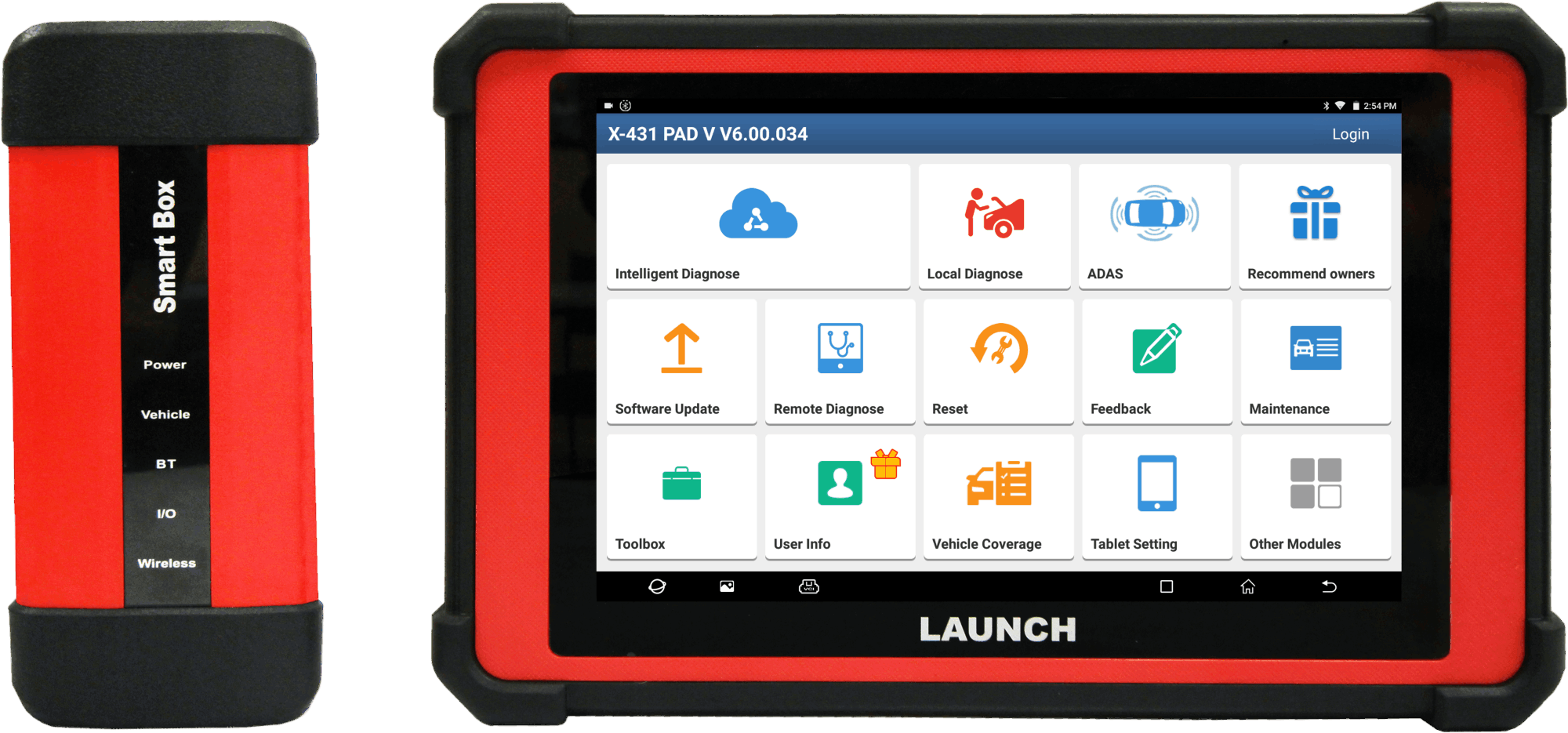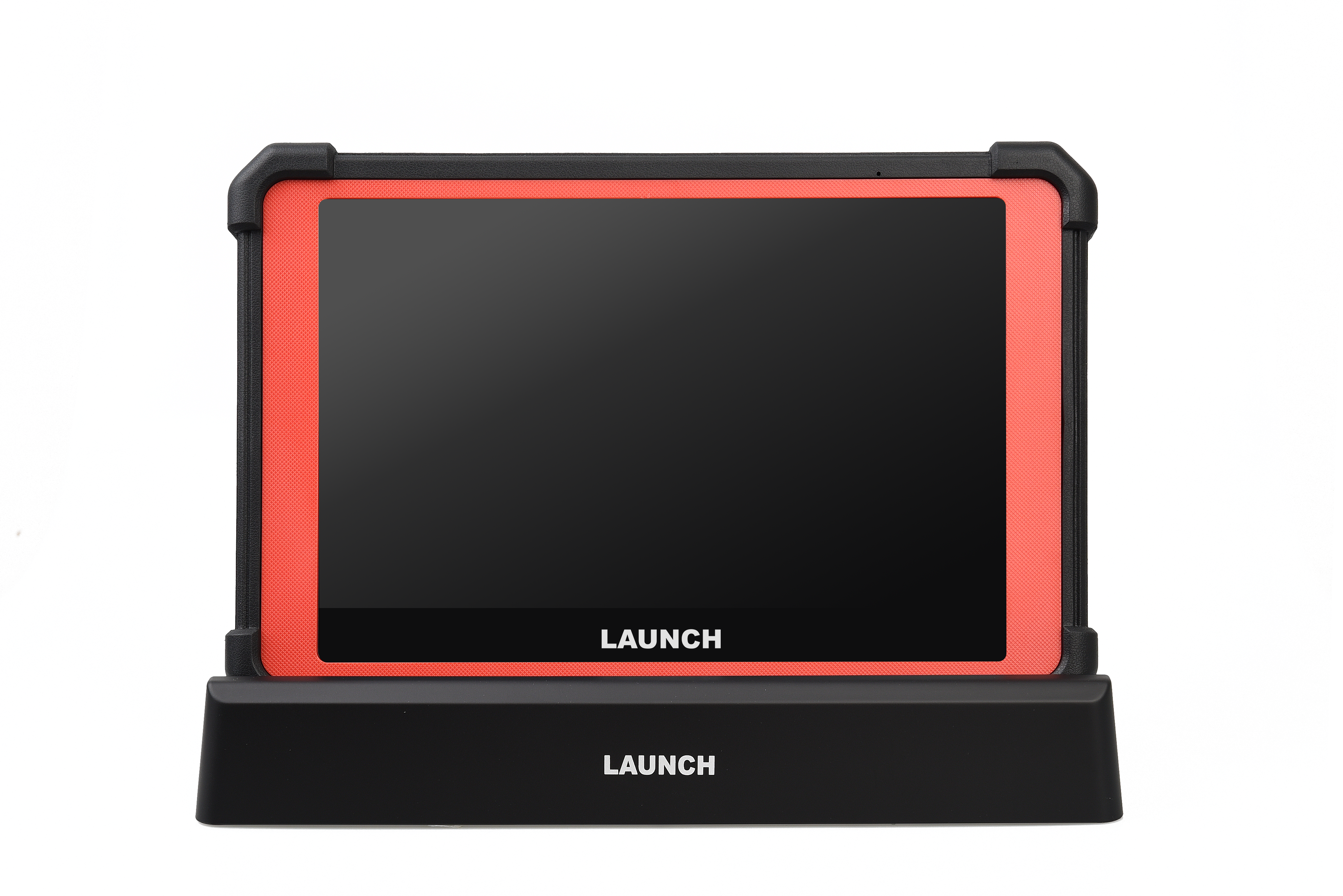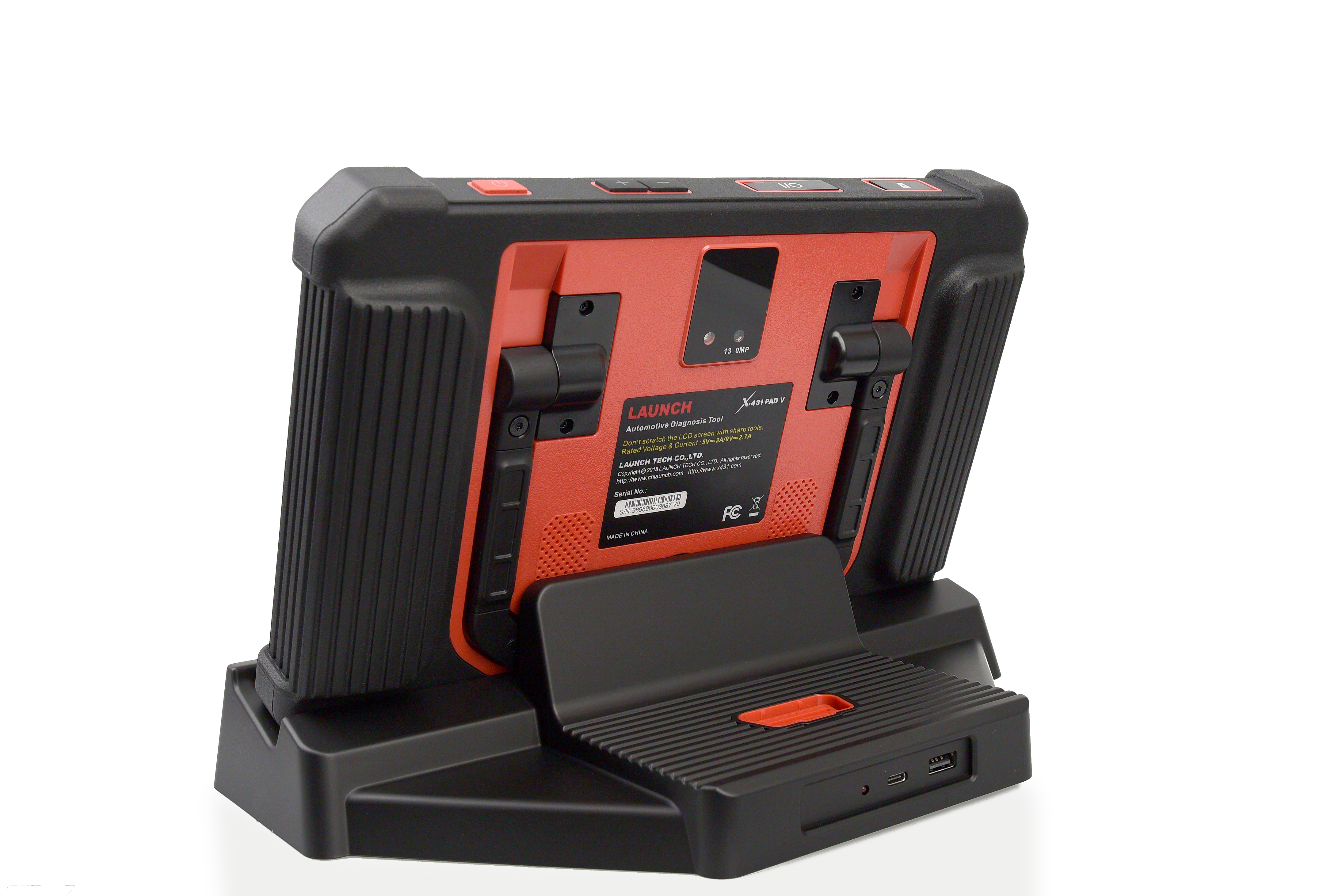 X-431 PAD V is a high-end comprehensive diagnostic tool with charging base newly developed on the basis of Android 7.1. It supports dual 2.4 GHz /7 5 GHz Wi-Fi communications, with features such as wide vehicle model converage, powerful diagnostic funcitons, and accurate test data. Its IP65 case has exceptiional damages resistance for water and dust, which will make workshop work easier and more comfortable. All these unique features will offer you a luxury experience of vehicle diagnosis.
F
eatures :
Support J2534, Do IP, CAN FD and other protocols with Smart Box 3.0 connector.
Automatically identify VIN upon connection to the vehicle for intelligent diagnosis.
Remote diagnosis allowing you to work on a vehicle from your tool without being on-site.
Read all OTC types for full system, view, graph and record data PIDs, support bi-directional controls actuation test and all other diagnostic functions.
Guided function for Volkswagen and Audi.
Advanced coding and programming function.
16 special functions available.
ADAS calibration function is optional.
Compatible with 5 Extended module: Oscilloscope, sensor, battery test, endoscope, Wi-Fi printer.
One-Click Upgrade and silent install for software.
Diagnostic records and reports can be stored in the cloud without any concert of data missing.
Integrated database with comprehensive vehicle service and repair information.
The latest 2.4 & 5 GHz Dual Wi-Fi with high transfer speed, strong anti-interference and long-distant diagnosis ability.
IP65 case with exceptional damage resistance to the water and dust for workshop use.
Docking and charging station included with QC3.0 Quick Charge technology.
Support USB Type C & Type A
Exclusive Price:
Rs. 250000
Get Quote
Success/Error Message Goes Here